Engineering the Omni Channel Possibilities.
Due to current situations, we see changes in behavior in customer buying in the retail/omnichannel delivery/fulfillment models.
Kroger announced its first pickup-only store for click-and-collect orders; Walgreens announced that it too will convert its 7,300 pharmacy drive-thru windows for grocery pickup.
We see these trends shaping up across the world where the stores will now have pick-up lockers, ship-from-store kiosks (Similar to ATMs), and endless aisles with QR codes for both essentials and non-essentials.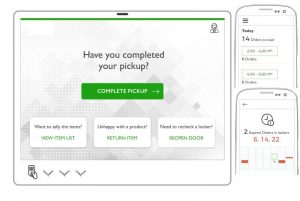 Retail Insights solution leadership with integration capabilities with temperature-controlled lockers, and endless aisles accelerators for pick-up as well as drive-through situations.
Engineering the Omni Channel Possibilities
www.theretailinsights.com || watsup +91 9945872535
#omnichannel
#retailinsights #unifiedcommerce
#retailtransformation
#digitalcommerce
#customerexperience
#retailsolutions