Omnichannel touches every area of the Supply Chain
Technology & Process Disconnects, Omni Channel solutions on the market are complex and time-consuming to implement. To truly be omnichannel fluid, technology, and processes need to support all channels.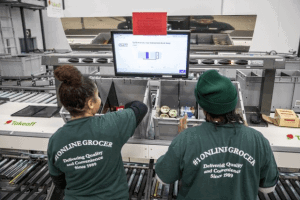 Lowering fulfillment costs and improving shelf availability
Empowering Store associates for in-store order execution
Flexible to support concepts viz. Store on Wheels, Micro fulfillment, etc.
It's undeniable that we are in a new age – speed and the ability to rapidly adapt to change are essential for retailers to survive.
Talk to our Team of Architects and Business analysts to experience how we have assisted tier 1 Retailers/Brands from Retail Survivalists who are NOW "The Kings of Convenience" We can provide you with Omnichannel to solve supply chain problems. Contact us today for the best omnichannel to solve supply chain problems.
Retail Insights (Your Omni (or Digital Officer)- Where Technology Meets Retail/Brands.
sales@theretailinsights.com ||www.theretailinsights.com|| Watsup – +91 9945872535