Retail Insights Offers an Affordable Application to Help Retailers Reopen and Operate Online with Curbside Pickup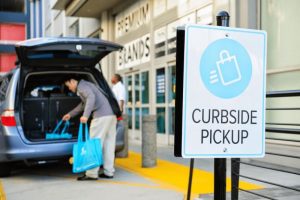 Retail Insights Curbside Pickup Application — How It Works
It integrates with eCommerce solutions — Magento, Salesforce, and Shopify, an affordable and powerful website for business;
By adding a delivery option to the online store, orders marked as 'curbside pickup' will flow directly into the application.
Accessible from any mobile device, the application allows retailers to view their orders and communicate the status of each order to their customers via mobile text messaging.
The text messages inform customers where and when to pick up their orders; and contain a link that, when clicked, automatically alerts the retailer they have arrived.
Should you need further demos, assistance, or clarification, our retail experts are standing by to assist.
Retail Insights (Your Omni (or Digital Officer)- Where Technology Meets Retail/Brands.
sales@theretailinsights.com ||www.theretailinsights.com|| Watsup – +91 9945872535
#ecommerce #retailinsights #digitalcommerce #unifiedcommerce #shopify #omnichannelretail #salesforce #directtoconsumer #retailtransformation #magentoecommerce #ecommercedevelopment #smartretail