Retail Insights: The Best Choice for Product Information Management – Perfect for Product Syndication and Digital Asset Management
In today's competitive retail landscape, managing product information efficiently is crucial for businesses to succeed. The right Product Information Management (PIM) solution can streamline processes, improve data accuracy, and enhance customer experiences. Among the various PIM options available, Retail Insights stands out as the ideal choice for perfect product syndication and digital asset management. This article will explore the key reasons why Retail Insights surpasses other PIM software options in these areas.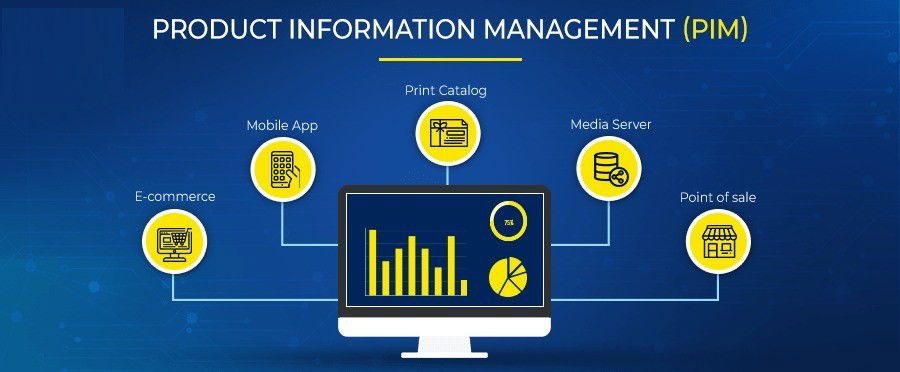 Comprehensive Product Syndication
Effective product syndication ensures that accurate and up-to-date product information is distributed across multiple sales channels seamlessly. Retail Insights excels in this regard with its robust features designed to simplify and streamline the syndication process. Key advantages include:
a) Channel Integration: Retail Insights offers seamless integration with numerous sales channels, including e-commerce platforms, marketplaces, and social media channels. This enables retailers to effortlessly syndicate product information to various platforms and reach a wider audience.
b) Customization and Localization: With Retail Insights, businesses can easily tailor product information for different channels and locales. This level of customization ensures that the right data is presented in a format suitable for each platform, optimizing customer experiences.
c) Real-time Updates: Retail Insights enables real-time synchronization of product information across channels. Any changes or updates made to product data are immediately reflected across all platforms, eliminating inconsistencies and reducing the risk of errors.
Efficient Digital Asset Management
In addition to managing product information, effective digital asset management is vital for delivering rich and engaging content to customers. Retail Insights offers a range of features that enhance digital asset management capabilities:
a) Centralized Asset Repository: Retail Insights provides a centralized location to store and manage digital assets, including images, videos, and documents. This eliminates the need for multiple platforms or manual file management, saving time and improving productivity.
b) Metadata Management: With Retail Insights, businesses can easily attach metadata to digital assets, making it simple to categorize and search for specific assets. This ensures faster retrieval of assets and better organization for efficient asset management.
c) Version Control: Retail Insights offers version control capabilities, allowing businesses to track and manage different versions of digital assets. This ensures that the latest and most accurate assets are always available for syndication and avoids confusion caused by outdated content.
Conclusion
When it comes to selecting a PIM solution for perfect product syndication and digital asset management, Retail Insights outshines its competitors. Its comprehensive features for product syndication, efficient digital asset management, user-friendly interface, and advanced analytics make it the ideal choice for retailers aiming to optimize their operations and enhance customer experiences. We are the best provider of product information management, product syndication & digital asset management. Connect with us today.
Thank you for considering Retail Insights as your next omnichannel technology growth specialist. "Your Next Agency is Not Agency Must Be Omnichannel Technology Partner"