Retail Insights Enables 'Predictive Ordering' for Digital Commerce
Retail Insight, the leading innovator in Omni (Digital) Channel Technology solutions developed predictive ordering capabilities for CPG manufacturers in their B2C2B e-commerce initiative.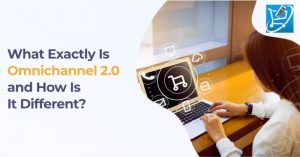 The new functionality serves to further tailor and customize each Buyer's (small business/distributor/consumer) shopping experience. As Buyers get engaged on the platform, data is collected, fed into algorithms and analyzed. This analysis provides not only product recommendations and accurate quantity estimates but can identify order abnormalities in an effort to curb human error in the stock and finance reconciliations.
Retail Insights pure play
Omni Channel
(Digital) Technology Development Company
#retailinsights
#digitalcommerce
#retailinnovation
#omnichannel
#unifiedcommerce
#commercecloud