Improving the Shopper Conversion is the Key
Like online retailers, physical retailers need to focus efforts on converting the traffic that they do receive – it should be treated as a precious, non-renewable resource.
learn about A/B testing physical stores, how to identify "conversion friction," and how BOPIS, Reserve In-store, Digital Coupons, and One Customer are influencing conversion.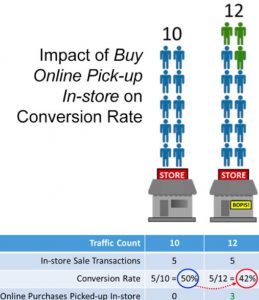 Connect with us today for demos and live examples of how we enabled retailers/brands to formulate the right technology stack and implementations. (or digital strategies) to be ahead of the business curve. We will provide you with the best Shopper Conversion key.
Retail Insights 100 % Omni (Digital) Technology Company
#commerce #ecommerce #customerexperience #digitaltransformation #magento #omnichannel #retailinnovation #mobilecommerce