Further statistics by an international publication state that on average, there would be around 40 billion IoT devices by 2027. Now, this is an astounding figure, that is quite mind-boggling, not to mention doubtful as well. Yet, most astonishing reports state this is in fact true. Businesses across several genres have been religiously deploying the use of the Internet of Things (IoT) in their daily operations. Tech firm Diligent Global believes that IoT can be effectively leveraged for managing operations and business continuity by aiding people in adopting contactless technologies.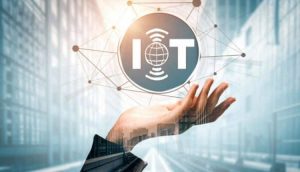 Pradeep Kumar V, Founder & CEO, Avanze Solutions Inc says, "The need to minimize physical interactions is a catalyst for IoT adoption, potential efficiency benefits from IoT have gained greater significance like never before. IoT, coupled with cloud technologies, will gear up the industry players to cater to the growing lending/ refinance market thanks to low-interest rates."
According to a report by Fortune Business Insights the global market for IoT, which was valued at around $190 billion is forecasted to reach $1.11 trillion by 2026, at a 24.7% compound annual growth rate(CAGR). Additionally, Ericsson estimated that the cellular growth of IoT would be leading to approximately 3.5 billion cellular IoT connections by 2023, with an annual anticipated growth rate of 30%.
How have the retail players accepted the use of IoT, especially at a time when it is highly essential for businesses? Vishnu Gullipalli – CEO & Solution Advisor, at Retail Insights, believes that during the pandemic, the integration of IoT is not an option anymore, yet very much a necessity. "With IoT solutions at bay, the retail segment could improve customer experience, help gain insights to personalize and analyze demands, monitor inventory, modernize data, intelligent monitoring of business, reduce human efforts & errors, save time, boost sales, and invariably add to growth."